Tonight we will be performing music from Blue Mitchell's classic Blue Note album THE THING TO DO at The Black Lotus Brewery in Clawson. So I thought I would share my transcription of tenor Saxophonist Junior Cook's solo on "Step Lightly."  Junior's well conceived lines and logical flow are in full display as is his beautifully large tone and swinging time-feel. Check out how patient he is with different motifs!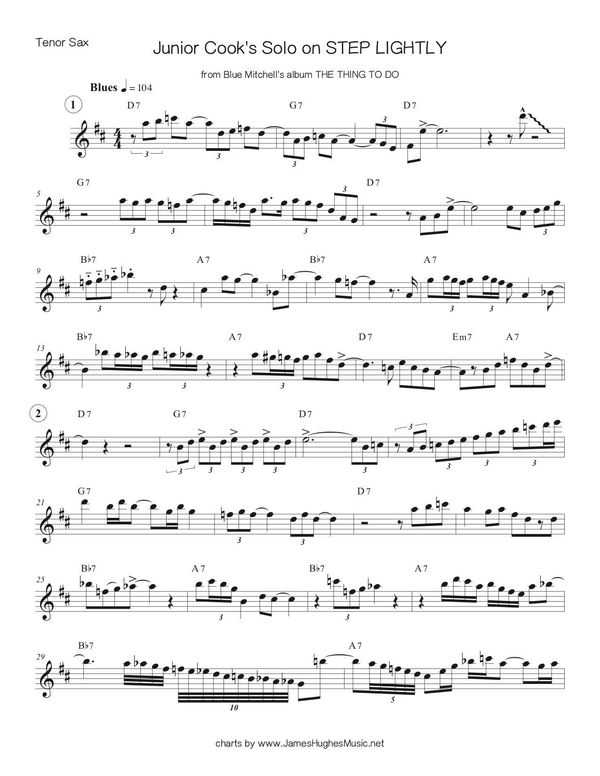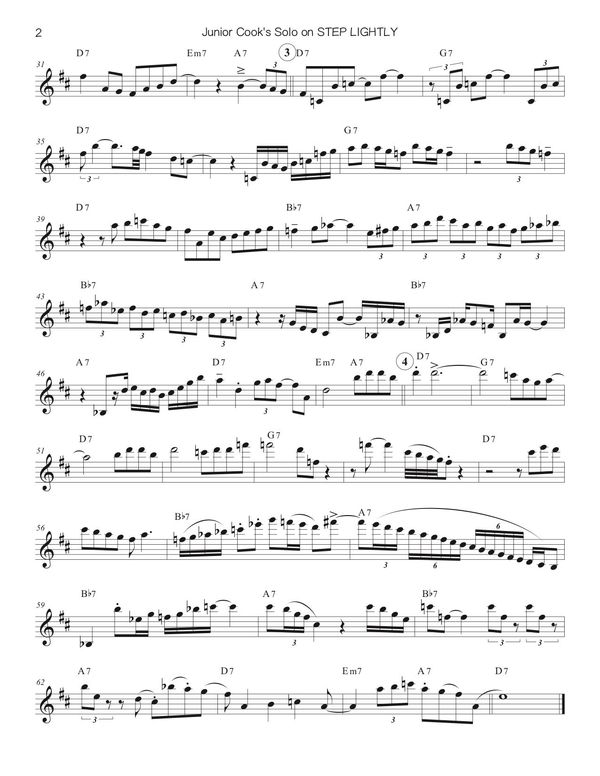 His solo begins here at 1:08. Also check out a very young Chick Corea on piano! Amazing solos on this record and fantastic 'comping.
Happy listening! Happy practicing!
James