So I have been deep in the Manistee National Forest teaching Jazz to high school students the past couple of weeks. If you are not from Michigan, look at your hand with your thumb to the right...it's located beneath your pinky :)
Classes ran from 8am-5pm with a decent break in there for lunch (and a nap!).  We played recordings for them, rehearsed their ensembles, taught improv techniques, scales, arpeggios, jazz vocabulary, transcribing, taught instrument techniques like tone production and finger dexterity, and had many small but great conversations with each other.  I think if these kids become the leaders of tomorrow, we will be in good shape!  These students are so thoughtful, considerate, intelligent, respectful and concerned.  Now if they would only memorize their scales!!! JK!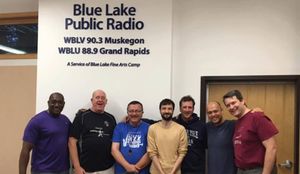 I also enjoyed hanging with the Jazz Faculty, an incredible collection of players/educators.  These cats have a lot to say on their instruments and are deep, funny and caring individuals.  It's difficult to be away from home that long, but these friends make it possible.  We put together a faculty recital and collaborated with the Art Dept. which was centered around the theme of "fire."  We performed a continuous set of music, all original arrangements and two original compositions while four artists improvisation-ally painted to our music.  It was a thrill to perform this way!  What I like most about this "happening" is that you have the ability to ponder the artwork that captured the abstract form of music that dissipates as soon as its created.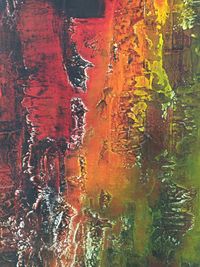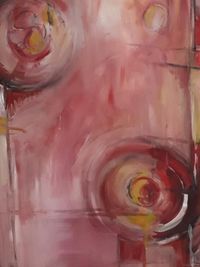 We did record the music from that night and will be aired on Blue Lake Public Radio July 16 2016.  It will be available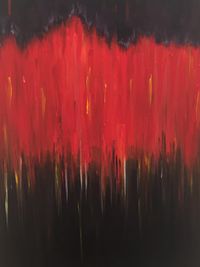 on demand after that from the radio 
website
.
So my take-away from the past two weeks...be the best-version of yourself and share it with others! That's it!
Peace!