"The Gates" is out!
My new sextet record is finally out. I collaborated with Jimmy Smith (trumpet, DET) and John Yao (trombone, NYC).
Backing us up is a swinging rhythm section: Corey Kendrick (piano), Jeff Pedraz (bass), and Nick Collins (drums).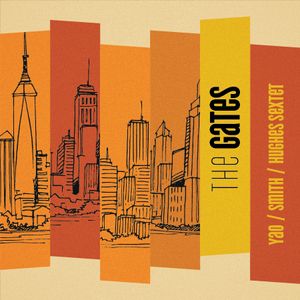 We recorded it in 2018 when it was absolutely frigid here in Detroit at Longview Studios under the expert engineering eye of Mark Byerly. Leslie Kelly did the artwork and it was mastered by Chicago sound guru Anthony Gravino.
Here's a little background on the album...
Jimmy and I made a trip out to NY, connected with John Yao who Jimmy met back in their college days at Queens College, and rented a rehearsal space to read through some tunes and hang. The three of us had a sound right away...not just blending well, but a unique sound all unto it's own. That was it.  We knew we had to record together at some point in the future.
Over the next few months we planned out a session and each started writing a few tunes. We never talked about exactly what each of us was working on, but had the memory of what we sounded like together.
The first time hearing all of our tunes was at the first read-through many months later. It was crazy how well each tune went with another. It was like a nine-piece suite. The vibe was so consistent from one to the next we knew we would have a congruent album.
It has been a pretty funny (funny, weird, amazing) thing to witness come together the past year and I am quite proud of the work we did on it. Everything was recorded in just two short days. Proof of the fact that each one of these cats is a true professional.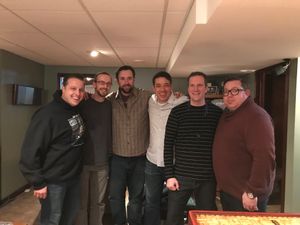 We shopped the album around and were happy to have found Shifting Paradigm Records and are very pleased to be a part of their family.
I hope you have time to give us a listen and hear our stories told through our tunes.
You can purchase our music here: https://shiftingparadigmrecords.bandcamp.com/album/the-gates
Thanks for being you,
James