This month at Cliff Bells we will be offering up a set of music featuring 1960s compositions by vanguard pianist HERBIE HANCOCK.
As many of you know, Jimmy Smith and I host a monthly jam on the first Wednesday at Cliff Bells in Detroit where we feature a new rhythm section and the music of a composer. On Wednesday November 6 at 8pm we will be presenting the music of Herbie Hancock with our friends Demetrius Nabors, John Barron, and David Zwolinski.
What does Herbie Hancock's music from the '60s mean to you?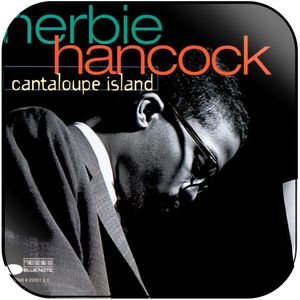 I will address what his composition style means to me.
There is a spaciousness in his tunes, even the more busy ones. Think of Maiden Voyage, Finger Painting, and even the brisk One Finger Snap. In the most basic analysis, you can hear how often he uses whole notes or tied whole notes as well as prolonged rests in his melodies. I can't think of too many jazz composers who do that, save his long time compatriot Wayne Shorter.  Even his harmonic rhythm is generally slow moving, not the rapid fire chord progressions of the be-boppers or his oft band-mate and prolific composer Wayne Shorter. I think he writes tunes this way to give the rhythm section plenty of room to maneuver and be creative while accompanying the melody (Ollioquiy Valley). I have noticed that when performing Herbie tunes with various rhythm section players, they always play more "outside the box" than they normally would. I love that about well crafted tunes, how they can push the composer's vibe onto the bandstand.
Going along with spaciousness, I feel his melodies are neither bright nor dark, but comfortably stay neutral in the most hip way. Often times when his melody is angular, atonal and busy (One Finger Snap, Survival of the Fittest, Eye of the Hurricane), he is able to sweeten it up so not to be shrill or too bright. Likewise when he has a gentle flowing melody (Dolphin Dance, Tell Me a Bedtime Story), he can brighten it so it isn't too heavy or plodding. One way I think he manipulates melodies is through his chord choices underneath.
He also has many "groove" tunes that are heavily based on blues and swing, but usually are off-set with a wrinkle or two. Tunes like Watermelon Man, Driftin', and Cantaloupe Island are all based on the blues form one way or another, but with a twist. Watermelon man is a blues with an extended turnaround, Driftin' is not a blues form at all, but prominently features the I7-IV7 chord movement that is so characteristically the blues, and Cantaloupe Island is a minor blues with a substitute for the IV.
Harmonically, Herbie writes tunes that synthesize the be-bop tradition with modal jazz and the blues...a true post-bop artist. Most are not too esoteric and usually follow a very logical progression and any time there is dissonance, he follows it up with a one or two chord vamp section. He keeps the listener engaged through this use of balance; complexity and simplicity, forward motion and stagnation, both sides play an equal role as he doesn't favor one over the other.
Herbie always arranges his tunes deftly. The role of piano and bass are of vital importance as he has very specific bass lines and piano 'hooks.' It's hard to imagine Cantaloupe Island without the exact bass line or piano thing on it. The rhythm section 'hits' are crucial, too (Dolphin Dance, Driftin').
I thoroughly enjoy listening to and performing Herbie's music. They make me a better musician by learning, studying and playing them and they make me a better person by listening to them. I hope you take the time to sit down with some vintage 1960s Herbie at some point and step into his world.
Peace, Love and Harmony,
James